Choose a pet name (for a pet)
Behold our sacred and inarguable pet-name-choosing method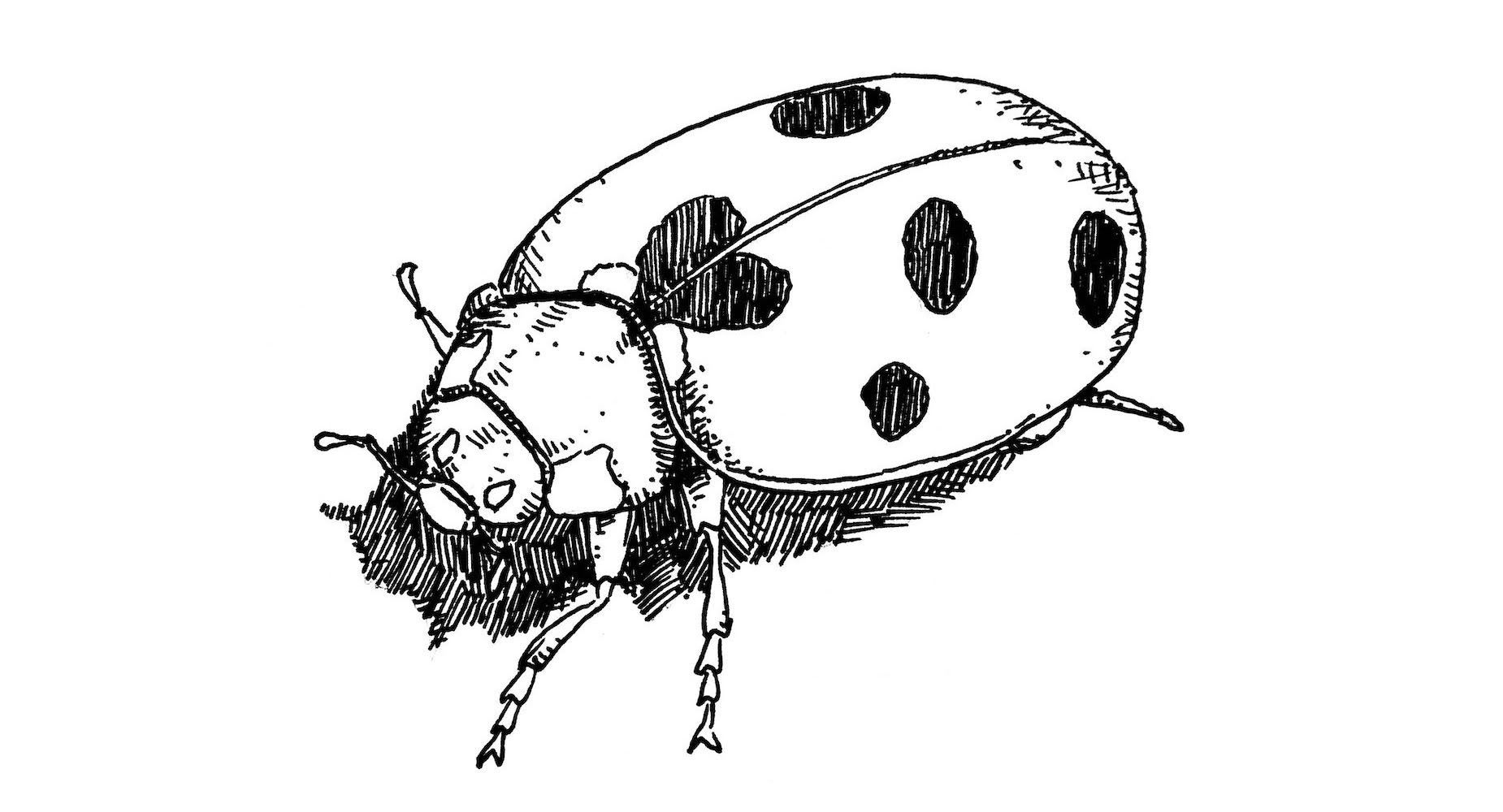 💎
Included for everyone: An ironclad pet-name-choosing method

Bonus for paying subscribers: Printable worksheet + fancy Google Sheet template which sorts the votes for you
My children can be remarkably competitive, and quibble over trifling matters. If either imagines the merest hint of favouritism towards one opinion over the other, expect debate at best – although war is more likely.
So when it comes to naming a pet, we've developed an inarguable process to ensure everyone gets to put ideas on the table, vote on them, and accept the overall outcome. I can attest: it works.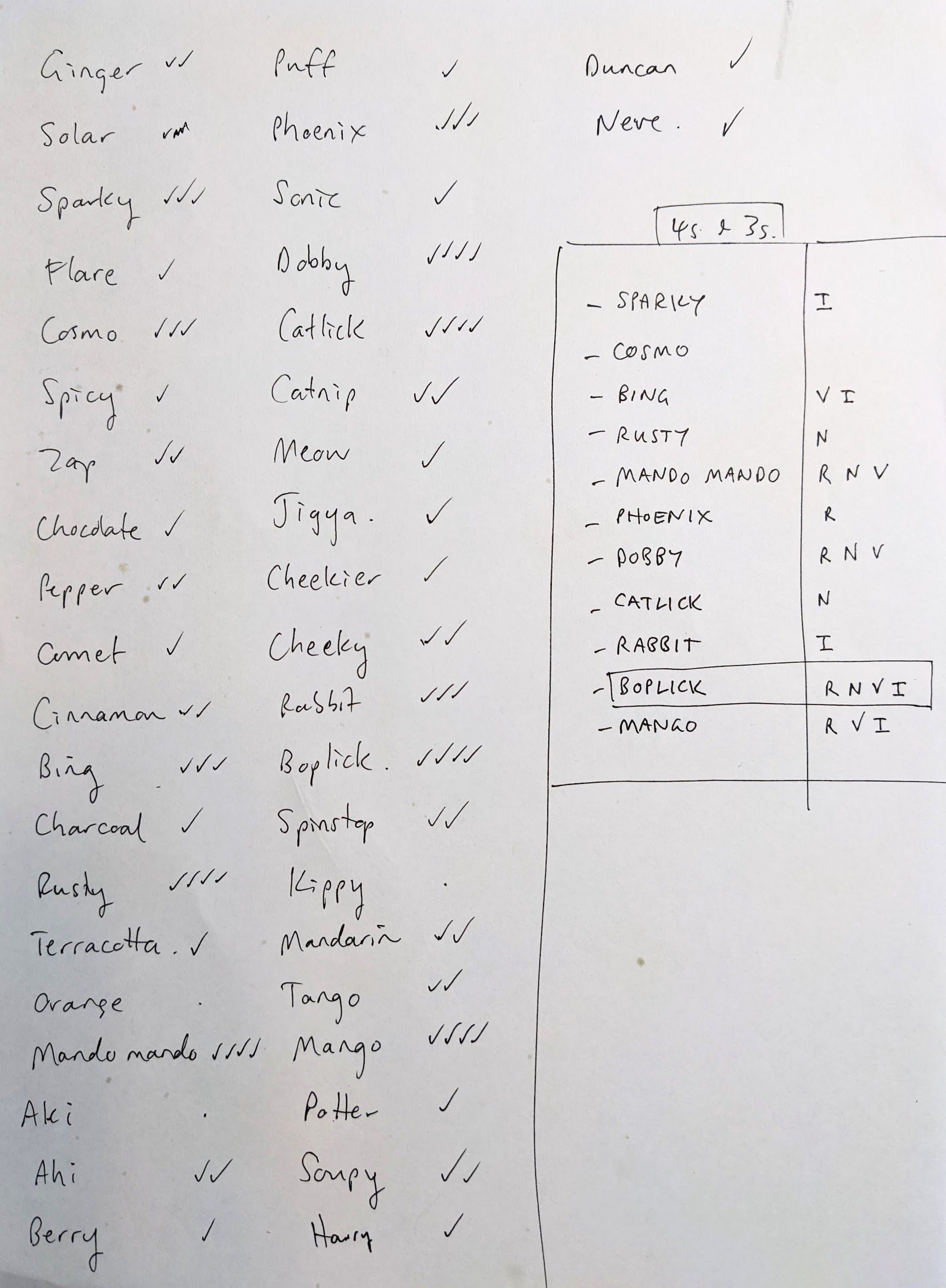 In the end, after a friend did a Google search for "Boplick" and returned some questionable results, we went with the fallback "Mango" for our new Oriental Shorthair cat, which was the unanimous favourite after an additional sudden-death voting round.
The method
This is a process for a group of people to choose a pet name. You could maybe also use it for other things, like naming a child or choosing a cutesy term of endearment.
One scribe records any and all ideas from the participants in a single list. Depending on the length of the list, you may need multiple columns. At this point there should be no filtering or judgement of ideas – just get them all down.
Have everyone add any number of votes. People should be voting only on ideas which they like and personally would be comfortable calling out from the doorstep with the whole neighbourhood listening. In the example above, each participant called out their likes and I added a checkmark for each.
List the ideas which have garnered the most votes in another "shortlist" column. You'll need to decide on a cutoff value acceptable to the group, based on the number of participants and ideas. In the example, we shortlisted all ideas with three or four votes.
Do another voting round, as per (1), but this time limit the number of votes. For choosing a cat name, we allotted five votes to each person – no more, no less.
The option with the most votes after (4) wins. You have named your pet! In the event of a tie, give each person one more vote and allow them only to vote again – but only on the ideas which jointly received the most votes. If it's still a tie after that, you'll need to fall back on some chance-based classic like a coin toss, or, if it really means that much to you, head on out to the street and fight each other for the honour of choosing your pet's name.
Use an awesome template
Paying subscribers to Without a hitch can download:
A printable worksheet
A fancy Google Sheet template which will sorts the ideas for you once you enter the votes