Gormy and henchkid
What chance does a little kid on a red BMX have against some primary school wolves?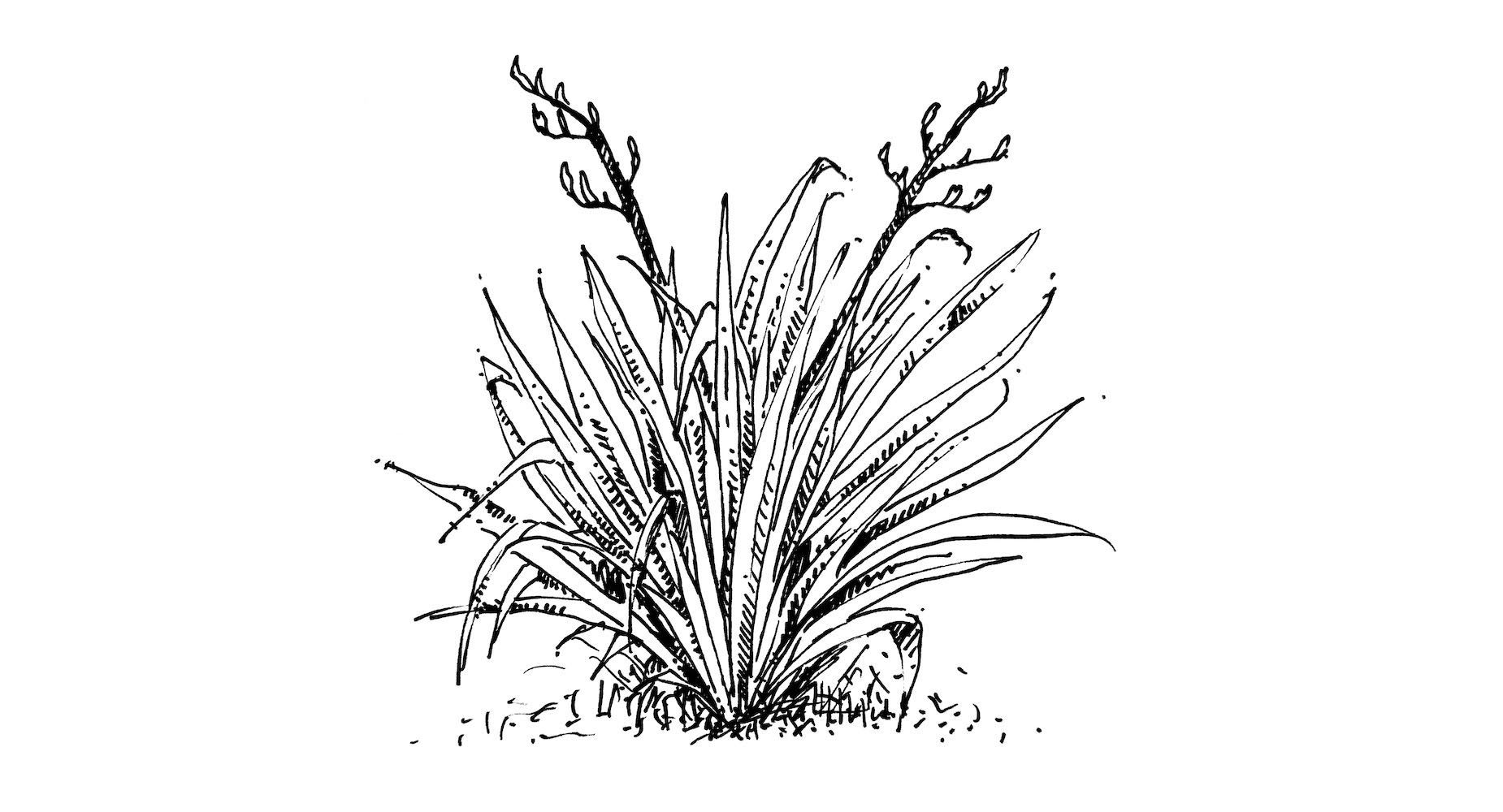 It took some effort to push the plastic three-wheeler bike to the top of our steep hill in Feilding, but the thrill of surrendering to gravity on the way down, with me driving and my two-year-old brother Stefan riding on the handlebars, made it worth it. The path zig-zagged sharply from the road down to our house; it was newly paved, smooth and light grey. There was really no way to take the hairpin corners at the speeds we reached, so at every turn we would just crash, whooping and laughing, into the huge flax bushes planted all the way down the hill. We'd usually fly off the bike, but the flax would catch us. Later, when it grew dark, I'd put Stefan in a little trolley meant to hold blocks, and zoom him round the house at maximum speed, in and out of table legs, around blind corners, and into strategically placed sofa cushions.

On school mornings, I had to sneak out of the house to avoid Stefan getting upset about me leaving. I'd sneak through the wash house and pick up my little red BMX outside the back door, then lean in to push it up our hill with my little legs.

I was ten, and had been biking to school on my own for a couple of years. I would also bike around town doing errands for Mum, like doing the supermarket shopping. If there was too much to carry in my backpack, I'd catch a taxi to get the shopping home.

Much of the route to Lytton Street School was downhill. First I'd drop down Sandon Road, which was steep, then turn left onto West Street, which would bring me to the top of North Street. North Street was steep too, and didn't start to level out until you hit the railway crossing at the bottom. I would pick up so much speed down North Street my eyes would start to water, like I was crying, especially on cold mornings. My pedal brakes were all that lay between me and terminal velocity.

The only rule Mum had given me was that I wasn't allowed to go on the road yet – I had to stick to the footpath. I set off for school really early, so the footpath was generally empty when I was trying to hit the speed of sound on those hills. If I did encounter anyone on the footpath, I'd back-pedal to slam on the anchors and skid out the back tyre, then skirt around them at the most moderate speed I could manage.

There was another primary school, St Joseph's, in the same neighbourhood as Lytton Street School. I didn't know much about the place, except that the kids there had to wear a grey uniform.

This tall kid from St Joseph's was often walking about a third of the way down North Street as I made my descent. Sometimes he heard me coming and would turn slowly to stare. He had a long face and his mouth was always slightly open. His eyes were set in a quivering glare, like he'd recently been wronged and wanted the world to know. Even with that pained look, I thought he looked completely gormless, so in my head I called him Gormy.

One day when Gormy heard me coming, he yelled, "Oi!" just as I was passing him. It gave me such a fright I nearly let go of the handlebars. When I looked over my shoulder he had started coming at me, so I sped off and didn't look back.

Gormy's abrupt change in attitude added an extra element of danger to the North Street segment of the school route. I'd see him up ahead and scoot off onto the grass verge to give him a wide berth, but he'd wheel around and give chase, trying to catch me on the flank as I pulled past him. He'd shout things, but the words were generally lost in the slipstream. I'd look back, expecting to be well ahead of him, but he'd be right there, his fingers outstretched, only centimetres from grabbing my bag and pulling me off the bike. Gormy was damn fast.

The first time Gormy hid in a hedge for an ambush, he almost got me. He wasn't as stupid as he looked. He darted out when I was level with him and lowered a shoulder, knocking into me, but I had just enough forward momentum and balance to stay mounted and keep going. He slipped and fell onto the grass, smearing dirt across the elbow of his grey shirt.

"You! You dick!" Gormy shouted after me. "We'll get you."

Wait, I thought. "We"?

Gormy didn't turn up on the path for a few days, which made me uneasy. What pack of territorial wolves was rallying behind Gormy? And what was he really so worked up about?

I didn't have to wait much longer to find out the answer to each of those questions.

It was a winter morning so cold there were patches of ice on the footpath, so I had to go a little slower than usual. A little way past the usual spot where I saw Gormy I spotted some movement out of the corner of my right eye and veered left. It wasn't Gormy, it was some other kid from St Joseph's, leaning into a run, coming right for me. I nipped onto the verge to give myself enough space to pull ahead of him, but then I noticed someone on my left. Gormy came bounding out of a driveway on the opposite side of the road. He'd enlisted the help of a henchkid decoy, and together they were attempting a pincer maneuver.

I was running out of verge and Gormy had bounded on to the road on the opposite side, angling right for me. If I did nothing, in a few moments Gormy and henchkid would squash me in the middle and pull me down.

I made a snap decision and jumped my bike off the verge onto the asphalt of the road. There were relatively few cars at that time of morning. I couldn't just move over to the left side of the road, since that's where Gormy was coming at me from, and I couldn't stay on the right because I could now hear that henchkid had hit the asphalt himself, so I aimed my little bike directly down the centreline and pumped my little legs so hard they burned. As Gormy and henchkid met in the middle, I shot down the centre of the road, just out of reach.

"Get on the road and stay there, you dick!" Gormy screamed.

"I am on the road!" I said.

Normally I slowed down for the train tracks at the bottom of the hill, but this time I hit them at speed and flew through the air for what felt like seconds, landed a little wobbly, stabilised, then chanced a check over my shoulder.

Gormy and henchkid were well behind me and wouldn't catch up. Partly because I wasn't supposed to be on the road according to Mum's rule, and partly to spite them, now that I knew that me being on the footpath was a sore point, I jumped the curb back onto the footpath, then turned my bike round to stop and stare at them. I wanted them to know that I believed they would never catch me. That although I felt like the underdog in this terrifying sport, I still had a fighting chance. Seeing me stop, they once more broke into a run, but I smiled and set off again, well ahead, then turned down the road to school.

I didn't see Gormy for a while after that. He must have been walking another way or leaving for school at a different time. One Saturday Mum took to the flax bushes with some loppers, trimming them back and littering the path with long flax leaves. Stefan and I entertained ourselves throwing them like spears down the hill (they flew well because they were so heavy at the base, where they'd been clipped; Stefan struggled even to get the small ones airborne, but he tried); then we hauled our bike to the top and crashed down that hill with less control than usual, as the wheels slipped on leaves of flax.

On Sunday it was really hot, so I told Mum I was going to the pool. I slipped through the washhouse so that Stefan wouldn't be too disappointed not to be coming, and zoomed down Sandon Road. The Makino pools weren't far, but I decided to take a longer way, doing a loop that would take me along my usual school route. The breeze while riding felt glorious, and I liked the idea of dropping down the North Street hill without worrying about an attack by Gormy.

There were more people on the footpath than I was used to, so when I got to the top of North Street I decided to try the road again. I'd stay well left, practically in the gutter. About halfway down the hill, I spotted a tandem bike. I'd never seen one before, so I slowed down as I pulled close to it, fascinated. I wondered how old Stefan might need to be for us to ride a tandem bike together. As I passed the tandem, I locked eyes with the two riders: Gormy up front, and henchkid behind. For the first time, I saw Gormy smile, with such malevolence it gave me goosebumps.  

I swerved right as Gormy swung an arm wildly towards me, but he quickly had to abort his lunge as the tandem bike started to wobble with the lead rider only controlling with one hand. Their speed wobbles gave me the chance to pull a little ahead, but when I looked over my shoulder I could see that they'd quickly gained on me. The joint force of two pedallers was powerful, and more than I could compete with.

They were now right behind me, trying to clip my rear bike tyre with their front one. We were approaching the train track and I thought that, although it was the opposite direction to the pools, I'd go all the way to school and find somewhere to hide there. But up a train had just started crossing, and the signals were blaring. Instead, I turned right at the tracks. But the tandem followed, and gained terrible speed.

I took a right down a side street, standing up to grind the pedals even harder, but I'd never been down this street, and I could see that up ahead it was a dead end. Gormy reached out his hand and scratched my bare arm.

Just as we were about to run out of street, I back-pedalled and slammed on the brakes, smearing a neat arc of black tyre rubber over the road and ending up facing the other way. I quickly got up to speed and whipped back around the corner, not looking back, turning down every street I found then turning again, zig-zagging until I almost didn't know where I was.

They never even had a chance to catch me, after that. Herein lies the weakness of the tandem, that I only really figured out by accident, in that dead-end street: the turning radius is so large, the coordination required to turn without throwing each other off balance so involved, that their u-turn could never compete with my little red BMX that could turn on a dime. By the time I was at the pools they were probably still turning.

I mainly just wanted to survive, but I also wanted to win. The sense of triumph I felt left me so buoyant I felt like I was riding a foot off the road for days afterwards, frictionless. I seldom saw Gormy on the usual school route after that, and on the rare occasions I did, he just turned away from me. I was now protected by the armour of Gormy's shame. He and henchkid, with their superior tandem technology, had been bested by a stupic kid on an average BMX. He had lost any claim to protest me occupying his footpath and passing through his line of sight. I had won, unequivocally, and I was now free to fly down those hills as I pleased.